<![if !vml]>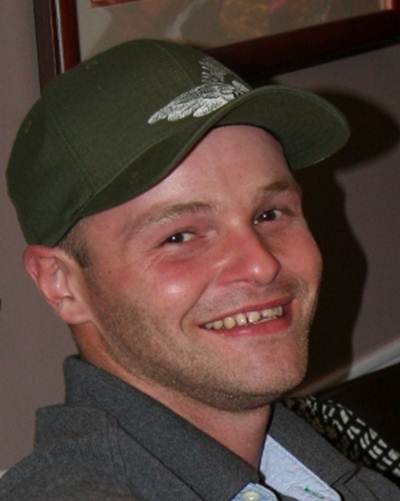 <![endif]>Frazier Peterson (1980 – 2010)
Frazier was born on May 25, 1980 in Red Deer, Alberta, and spent his early years on Vancouver Island, and then 5 years in Alberta. When he was a teenager, his family moved back to Sooke. This is where he formed his lifelong friendships with the "Sooke Boys". He was a playful, cheerful man with a huge, diverse group of friends. Frazier is remembered for his strength, his tenderness, and his infectious belly laugh. He was balanced, honest and grounded, and was always there for his family and friends, as they were for him.
Frazier applied his skill and character to all activities, including the oil and gas drilling business. The seasonal nature of the work schedule allowed him balance and continual exposure to the outdoors. With deep sadness it came to be that Frazier passed away from a work place injury on December 12, 2010.
Frazier had two big passions, his love of sports and his love of the outdoors. He was a natural athlete who played many sports. On the top of his list were Tennis and Basketball.  Whether it was Tennis or Basketball he was outstanding on the courts.
Frazier especially loved the outdoors. He spent many happy hours with a fishing rod in his hand, or exploring his newest passion, hunting.  As an avid fisherman, Frazier was a strong believer in projects funded by the Sooke Salmon Enhancement Society and would have liked to see the sustainment and steady improvement of the Jack Brooks Hatchery.